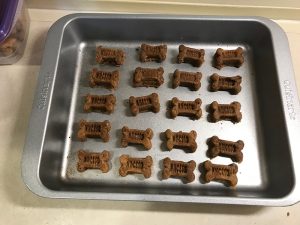 NHCSSD's Homemade Peanut Butter Dog Treats are now available for sale at Patty B's Restaurant in Dover! The cost is $4 for a dozen, and all proceeds go to funding our mission.
The next time you're at Patty B's picking up the best cannoli on the Seacoast, you can get a treat for your dog as well!
---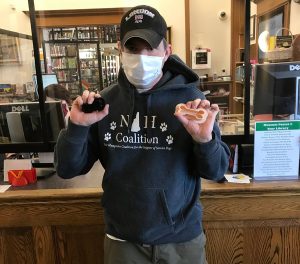 About NHCSSD Treats
Brendan Madden designed and produced the NHCSSD cookie cutters using the 3D printer at the Dover Public Library.
The peanut butter treats are all natural and homemade in small batches.
---
Share this story.